Human Population To Exceed 8 Billion This Year
Towards the end of this year, the planet's human population is projected to exceed eight billion.
According to the United Nations' Population Prospects 2022 report, the 15th of November 2022 is predicted to be the date that the global human population reaches and surpasses this historic number.
In 1952, just seventy years ago, the world human population was at 2.5 billion and, seventy years from now, it is anticipated that it will have grown by yet another 2.5 billion. The UN's latest projections suggest that the world's population is likely to increase to around 8.5 billion in 2030 and 9.7 billion in 2050, before reaching a peak of around 10.4 billion people during the 2080's, when growth levels may start to level off.
It is expected that the majority of the projected increases in the global population up to 2050 will be concentrated in the Democratic Republic of the Congo, Egypt, Ethiopia, India, Nigeria, Pakistan, the Philippines and the United Republic of Tanzania. The UN Report also shows that India is likely to overtake China as the world's most populous country by the year 2023.
"Overpopulation is a root problem of all the environmental issues. If you can control the population, you can control almost anything." Rinkesh Kukreja, Founder – Conserve Energy Future
While fertility levels appear to be decreasing slightly, one of mankind's biggest challenges is the continued increase in life expectancy. In 1990, the average life expectancy of a human being, globally, was 63. By 2019, that figure had risen to 72.8 (life expectancy in under-developed countries is around seven years behind the global average). This increasing longevity not only contributes to ever greater human numbers, but is also beginning to create significant economic challenges for many countries, with the cost of social care for the elderly having to be met by a (proportionally) decreasing number working tax payers.
The impact of an ageing population on infrastructure and essential services needs be a high priority for governments going forward. The number of people aged sixty-five and over is projected to rise from ten per cent in 2022 to sixteen per cent by 2050. It is expected that by this point, the global number of people aged over sixty-five will be more than twice the number of children under the age of five. Countries with ageing populations will be forced to address these changes by creating universal and long-term care programmes, as well as social security systems that will limit the challenges faced by people in their later years of life.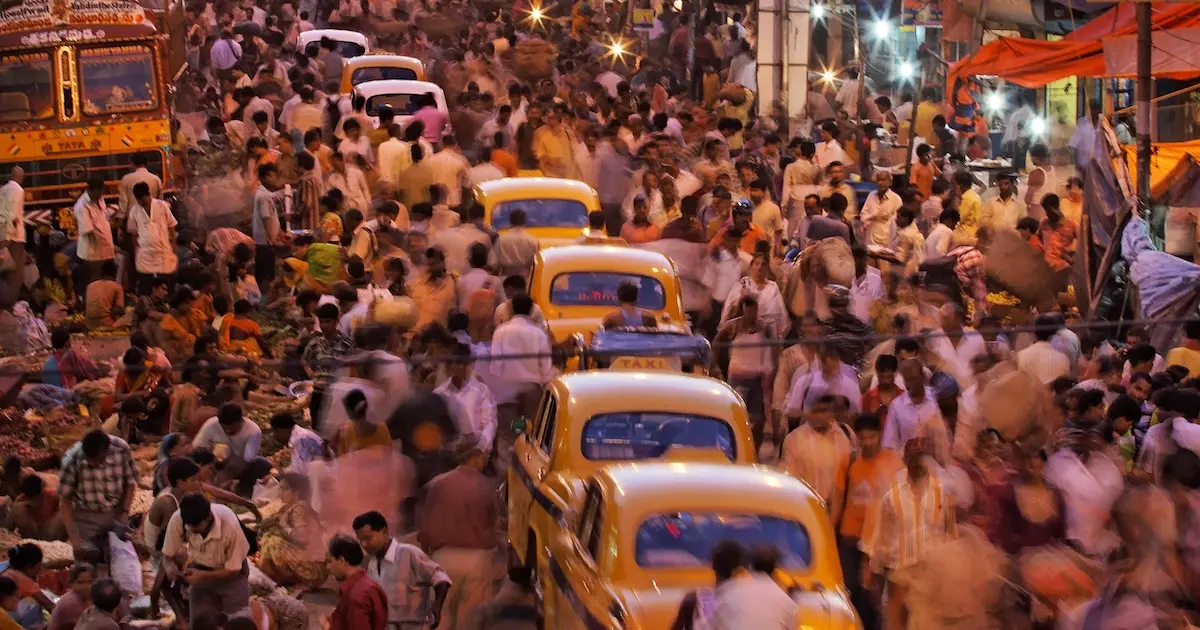 "If we don't halt population growth with justice and compassion, it will be done for us by nature, brutally and without pity- and will leave a ravaged world." Nobel Laureate Henry W. Kendall
Yet human overpopulation still remains a controversial topic, despite the evidence of anthropogenic climate change and the recent COVID-19 pandemic.
Many view COVID-19 as nature's warning of man's aggressive over-consumption and planetary destruction. Ironically, however, it has done little to stem the rise in human numbers, with a successful world-wide vaccination program demonstrating our need to prolong our existence, whatever the financial cost.
UN Secretary-General António Guterres said: "This year's World Population Day falls during a milestone year, when we anticipate the birth of the Earth's eight billionth inhabitant. This is an occasion to celebrate our diversity, recognise our common humanity, and marvel at advancements in health that have extended lifespans and dramatically reduced maternal and child mortality rates. At the same time, it is a reminder of our shared responsibility to care for our planet and a moment to reflect on where we still fall short of our commitments to one another."
"Good News. World population growth is expected to stop by 2100 – at 10.4 billion. Bad News. That's 3 billion more than there are today. Where are we going to put them?" Yan Vana – Author of The Message
Learn more about the United Nations' World Population Prospects 2022 Report at https://www.un.org/development/desa/pd/content/World-Population-Prospects-2022
Submitted by Friends of Retha

The Message is the ground-breaking new novel by Yan Vana, a thought-provoking and critically acclaimed debut that will change the way you think about overpopulation and the near future of earth.