King Charles – Overpopulation And The Environment
King Charles III of the United Kingdom has long been a champion of the environment and his concern for the future of planet Earth has led him to be referred to by many as 'the first climate king'.
Regularly attending national and international events, the new King of England has always been keen to participate in discussion about conservation and climate change. In 2015, at COP21 in Paris, Charles used his speech to remind those in attendance to consider the state of the world that they would be leaving to their grandchildren. And at COP26 in Glasgow, Charles gave four speeches and also introduced a video message from his late mother, Queen Elizabeth II.
Early concerns
It was during the early 1970s, when Charles was completing his University Degree in Anthropology and Archaeology, that the world first began to acknowledge environmental threats. Caring for the environment became a key concern for the future king and undoubtedly influenced his commitment to organic farming, as well as his awareness of the potential dangers of genetically modified foods.
In 1970, the then Prince of Wales attended a Strasbourg conference about wildlife conservation where his father, Prince Phillip, delivered a speech about resource depletion, endangered wildlife and the need for land to be set aside for conservation. These were key issues for the European Royal Families at the time, issues which saw them successfully bring their respective governments together to launch the European Conservation Year.
One week later, Charles launched the Countryside in Wales conference in Cardiff, where he delivered his first speech on the environment, in which he mentioned the "scourge of pollution in all its cancerous forms", the growing issue of "non-returnable bottles and indestructible plastic containers", and how conservation is about "being aware of the total environment that we live in".
That same year, Charles said:
"In many places the number of people is increasing faster than the resources of the local environment can cope, thereby exaggerating the problems of conservation. There are two main schools of thought here. One is that nothing need be done about population because nature is bound to react by producing a particularly virulent plague or virus, and the other is that something certainly needs to be done by man to prevent his overpopulation."
Environmental decline and its anthropogenic causes has been far more than a pet project for King Charles. For over five decades he has spoken of his concerns for the Earth's future, demonstrating an informed knowledge of ecology and sustainability. His awareness of modern issues affecting our planet, as well as the technology needed to combat them, is also very evident.
In 2020, Charles returned to key points from his 1970 environmental speech to create a video which was uploaded to the Royal Family's YouTube channel.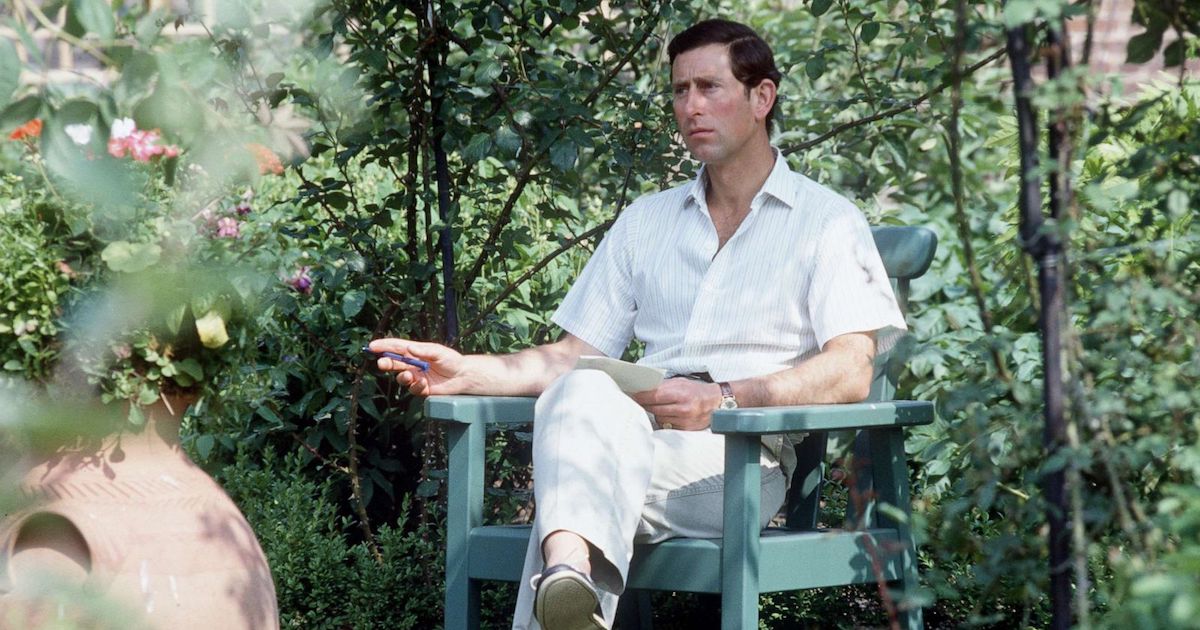 Royal connections
Historically, the British Royal Family has always had close ties with environmental science and with the scientists who have raised concern about the negative impact of human population growth.
Charles Darwin, who first proposed the theory of evolution and popularised the study of nature among the British aristocracy, was elected as a Fellow of the Royal Society by a secret ballot that included Royal Family members.
The next generation of natural scientists were also close to the Royals. This included Sir Bernard Mallet, a statistician who was married to one of the Queen's ladies in waiting and who influenced the founding, in 1928, of the International Union for the Scientific Investigation of Population Problems.
Lord Thomas Horder (1871 – 1955), private physician to Edward VIII, George VI and Elizabeth II, also influenced international population control policy, which included the potential use of sterilisation as a method of moderating population growth in order to improve economic growth and preserve resources.
"The level of overpopulation we have now doesn't allow room for things to go wrong – whether it be climate change, pandemics or anything else." Yan Vana
Prince Philip's influence
Charles's passion for the environment and concern over human overpopulation was almost certainly influenced by his father Prince Philip, the Duke of Edinburgh.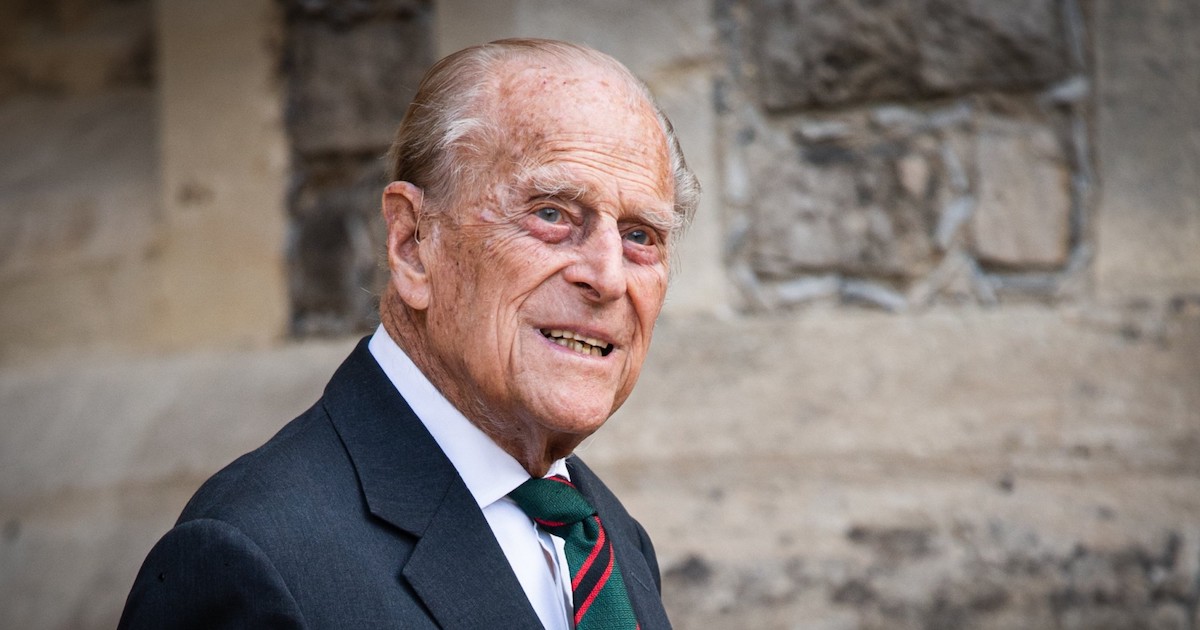 In 1984, Prince Philip called for "voluntary family limitations" while lamenting how human populations have reached "plague proportions". When asked by the interviewer for his views on the most serious issues faced by conservationists worldwide over the next 20 years, he replied:
"95 per cent of the whole of the Atlantic rainforest in Brazil has disappeared in the last hundred years.
"There is simply nowhere for these animals to live.
"At the basis of it all is this colossal increase in the human population, it is one of the living species of the planet, but it's reaching plague proportions."
In 2008, The Duke also took part in a televised documentary titled The Duke: A Portrait of Prince Philip. Whilst being interviewed by Sir Trevor McDonald, the late Queen's husband spoke openly about conservation, animal welfare and soaring food prices, stating that:
"Food prices are going up – everyone thinks it's to do with not enough food but it's really that demand is too great, [there are] too many people.
"Overpopulation is to blame for many of the problems afflicting millions of people around the world."
Charles and William carry the baton
In 2010, speaking at Oxford's Sheldonian Theatre, Charles said:
"The world's population is increasing fast which means that this poor planet of ours, which already struggles to sustain 6.8 billion people, will somehow have to support over 9 billion people within 50 years."
And in 2017, speaking at a gala dinner for the Tusk Trust, Charles's son, Prince William, made a passionate speech in which he said:
"In my lifetime we have seen global wildlife populations decline by over half. Africa's rapidly growing human population is predicted to more than double by 2050 – a staggering increase of three and a half million people per month. There is no question that this increase puts wildlife and habitat under enormous pressure.
"Urbanisation, infrastructure development, cultivation – all good things in themselves, but they will have a terrible impact unless we begin to plan and to take measures now.
"On human populations alone, over-grazing and poor water supplies could have a catastrophic effect unless we start to think about how to mitigate these challenges.
"We are going to have to work much harder, and think much deeper, if we are to ensure that human beings and the other species of animal with which we share this planet can continue to co-exist."
The first climate king
Charles's passion for conservation and the health of the environment is well documented, but can an unelected King bring about more widespread conversation on the critical issue of human overpopulation? For the sake of our planet's future, let us hope so!
Submitted by Friends of Retha

The Message is the ground-breaking new novel by Yan Vana, a thought-provoking and critically acclaimed debut that will change the way you think about overpopulation and the near future of earth.